Ny tovholder på Trænernetværket
Fremadrettet vil deltagerne på Trænernetværket have glæde af en ny tovholder. Det vil dog være et nyt ansigt for de færreste. Der er nemlig tale om

 

Ronny Persson

, som allerede afvikler forbundets trænerkurser.

I forbundets strategiaftale med DIF har Vi lagt os i selen for, at udvikle dansk brydning ved at øge kvaliteten og udbuddet af træningen. Det vil Vi bl.a. realisere ved at hæve trænernes niveau. I den forbindelse har vi behov for at kunne binde træneruddannelse og netværk nydeligt sammen. Endvidere har der i øget grad været behov for at have brugerdeltagelse samt en stabil aktivitet i tiden mellem kursus og seminaraktivitet inde på trænernes onlineforum.
VI AFHOLDER NÆSTE TRÆNERNETVÆRK I SEPTEMBER
Lørdag d. 23. september samles trænerne næste gang i Frederiksværk. Trænernetværket samles altid i forbindelse i med Udviklingstruppens samling - man må gerne deltage selvom klubben ikke har brydere med. Det er gratis at deltage.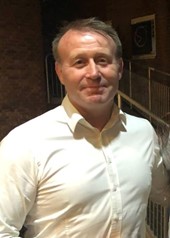 (Ronny Persson)

af Michael Yde - 12.09.2023