EM holdet er på vej til Riga
Torsdag morgen rejste EM holdet fra København med retning mod Riga
De to landstrænere Szymon Kogut og Håkan Nyblom er her til morgen rejst sammen med Anders Ekstrøm og Rajbek Bisultanov fra Kastrup lufthavn. Den danske dommer Lütfü Atay er rejst nogle dage i forvejen, da han deltog i dommerkurset i mandags.
Følg med på live videostreaming
Der er gratis videostreaming på United World Wrestlings hjemmeside. Du kan følge Anders på lørdag d. 12/3, og Rajbek på søndag d. 13/3. Der er stævnestart begge dage kl. 09:00 dansk tid.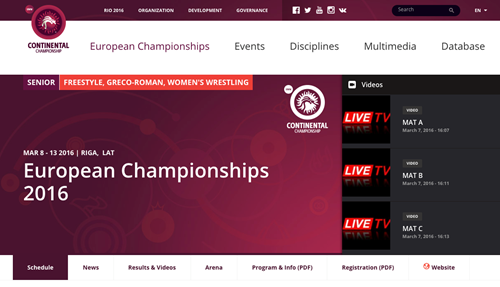 Hele landsholdet deltager ikke til dette års EM
Ved dette års EM bliver Danmark kun repræsenteret ved to af de seks landsholdsbrydere. Tobias Fonnesbek og Fredrik Bjerrehuus skal fokusere på deres kommende OL-kvalifikation, og Mark O. Madsen sidder EM over grundet sin skade.
Hjernerystelse holder dansk OL-bryderhåb væk fra EM - TV2 Sport

Se også: "Anders og Rajbek er EM-klar"

af Michael Yde - 10.03.2016