Håkan Nyblom tabte semifinalen ved EM
Efter Håkan i sin kvartfinale, vandt over Svajunas Adomaitis fra Litauen, med 4-0 og 4-0, tabte Håkan en meget tæt semifinale til den stærke finne Jarkko Ala-Huikku 1-1 og 1-1. Håkan har dog stadig mulighed for at få en medalje med hjem fra Finland, da han senere i dag skal bryde bronzekamp.
Nederlaget i semifinalen betød ligeledes, at Håkan missede chancen for at kvalificere sig til OL i denne omgang, da der kun er en OL billet på højkant ved EM. Håkan har dog stadig to muligheder for at kvalificere sig til OL i Beijing, da der i maj måned afvikles to kvalifikationsstævner i henholdsvis Rom og Novi Sad, i Serbien. Med dagens foreløbige indsats, tegner muligheden for at OL billetten kommer i hus ved et af de to kvalifikationsstævner dog positive.
Bronzekampen brydes mellem 15.00 og 17.00(dansks tid) senere i dag.
For yderlige kommentar, kontakt presseansvarlig i Danmark Brydeforbund, Mads Bang Aaen 28 97 7842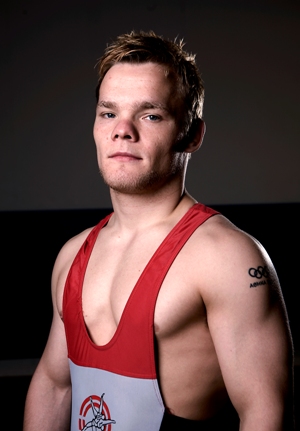 af Mads Bang Aaen - 06.04.2008